The "Prophet of Kruphix" is the biggest EDH fan, and presents "Rhystic Study", a dedicated Commander column! Commander is a casual format that is designed for everyone to have a lot of fun!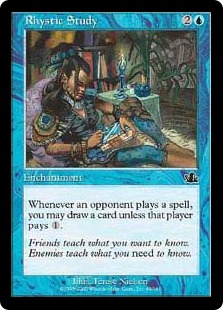 Rhystic Study: Gonti, Lord of Luxury
Greetings, chosen one... Welcome to the 20th column of "Rhystic Study"!

Following the release of Kaladesh, let's build another deck with yet another Legendary creature from Kaladesh! If you enjoy stealing your opponent's cards, how about meddling with Gonti, Lord of Luxury?

For four mana you'll get a body with deathtouch that keeps attackers at bay. However, what's most important is that you'll get to look at the top four cards of any opponent's deck and pick out their best card and steal it for yourself! That's amazing card advantage!

How do we build this mono-black deck that is good enough to withstand a multiplayer game?

Building Blocks #1: Doubling Triggers

Since the crux of Gonti, Lord of Luxury's power is his enter the battlefield ability, how about we double those efforts?

These are all good ways to either trigger Gonti, Lord of Luxury multiple times or reuse Gonti's trigger. The beauty of this deck is that you don't need to run a lot of win conditions because you can always grab one from your opponent's deck.

This allows you to free up your deck for cards of other purposes!
Building Blocks #2: Board Control

Since Gonti, Lord of Luxury is an in-built source of card advantage, you will be able to load up your deck on various types of board control.

One of the ways to play this deck is to simply grind your opponents out. For every turn you're surviving, it means that you have the opportunity to recur Gonti, Lord of Luxury for yet another card. Survival and attrition is important.

Building Blocks #3: Mana, Mana, Mana

Gonti, Lord of Luxury is a very mana-hungry deck. You'll need a lot of mana to recast Gonti, Lord of Luxury after it dies, since his mana cost goes up by two colorless mana progressively. You'll also need a ton of mana to cast the big spells that Gonti is stealing.

What other ways can you think of accelerating and gaining mana? We've also got Solemn Simulacrum, Thought Vessel, Hedron Archive and more!
Building Blocks #4: "Swamp" Matters Cards & Win Conditions

Because we are a mono-colored Commander, we want to be able to benefit from playing so many Swamps!

Conveniently, these also generate a lot of mana for you to cast whatever cards you've stolen. Also, you'll be able to turn Gonti, Lord of Luxury into an 11/11 or greater for a two-turn clock on any opponent, via Commander damage!

These are also excellent win-conditions once you've managed to generate that much mana!
The Final Product!

Well, this is a very classic mono-black control deck with a lot of unfair mana, great tutors and card advantage. It is cost-effective in terms of the mana base and also very competitive.

Rhystic Study: Gonti, Lord of Luxury (Commander - Others)
Gallery View
Commander by Prophet of Kruphix
Buy This Deck
I am looking forward to stealing my opponent's best cards! If you would like to annoy your own friends by killing them with their own cards, definitely try out Gonti, Lord of Luxury!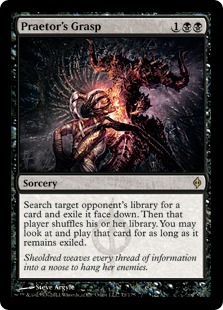 Regards,
Prophet of Kruphix
---
Cards in the Articles
$26.99

---
Articles you might be also interested
It's been a week or two since Battlebond was released! What are the fan favorites for Commander?
Felix Capule addresses the recent bans in Brawl and also shares a blue Brawl deck!
Felix Capule loves the brand new format - and so should you!
---
---