Wild Research: Hour of Devastation Review
Hello, everyone!

For this installment of Wild Research, I'm going to look at the spoiler of Hour of Devastation and present my thoughts on noteworthy cards!


New Gods

So, instead of an extra mythic in Red, Blue and Black, we get Dwayne Johnson, Blue Beetle and what looks like giant jackal with wings. Aside from being fantastic in commander due to being able to sidestep command zone shenanigans, I think The Scarab God probably has the most potential in constructed, where it would slot into the existing zombie deck for more attrition-based matchups. Of course, if they get countered, that's that, so be careful casting these!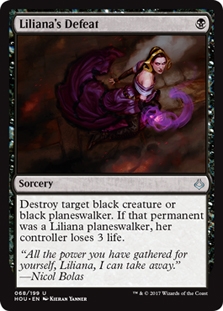 A giant middle finger to Grixis Shadow, but not very good against the rest of modern. I see it showing up if Grixis Shadow rises to Caw-Blade levels of popularity, but that seems unlikely.



Somewhere under his rock, the lone Enduring Ideal player stirs slightly in his sleep. Also for people who love Bitterheart Witch.


All the "Last" Cards

I don't think these are bad, but the cost is real.

While most people are thinking about Bontu's Reckoning, I actually feel like Oketra's Last Mercy is probably the best of the bunch, since gaining anywhere from 10 to 19 life could represent more than a turn's worth of combat. Also, I look forward to bad beat stories as lots of people just lose to a giant 5/4 Snake at the prerelease.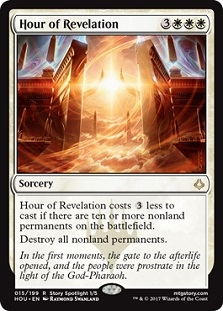 Sure, it's a wrath that also hits planeswalkers. Do remember that you can't run Oblivion Ring effects with this before you start brewing! Unless you want to get super tricky and trap your own stuff first, in which case keep on brewing!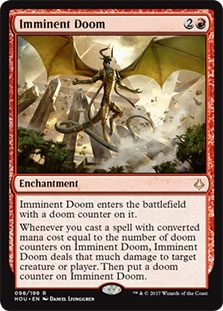 Unless doom means "The dollar box at every GP vendor", this card probably won't live up to its name.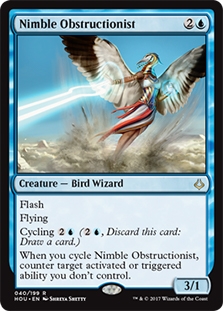 It has so much text, and so much of it looks useful!

I expect this to see play, at least in Standard. It could even be useful in other formats as an uncounterable Stifle. Having flash also helps immensely for decks that want to leave mana up, though whether this is better than Vendilion Clique remains to be seen (but why not both?). Worth noting is that this counters Eternalize, so this card's power level will be tied to how good the eternalize creatures are.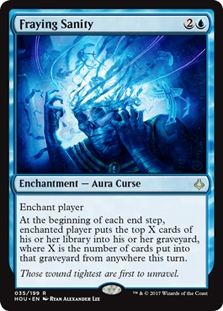 #MakeTraumatizegreatagain

Earthshaker Khenra and Resilient Khenra

Aside from being great rapping names, I expect both these guys to see play in aggro decks, at least for a while. Both abilities are good for pushing damage under differing circumstances, and having the late game eternalize threat(again, uncounterable) will put opponents on their toes.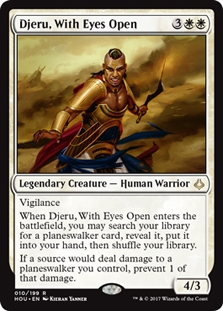 Wait, has everyone else been fighting blind?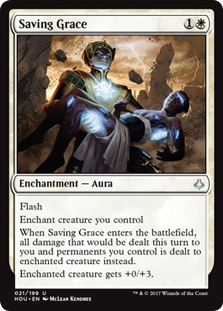 Stuffy Doll just found a new friend!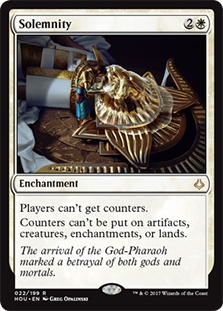 This looks like the type of card that is randomly good against so many things, but doesn't stop the primary game plan of any deck in modern. I expect people to at least try it out, but I don't think this is better than any of the premium sideboard cards at the moment. It also costs 3, which is steep for non-standard formats. There's also synergy with Phyrexian Unlife and Dark Depths, so this is where I see the card going, and not the sideboard hoser it looks like it was meant to be.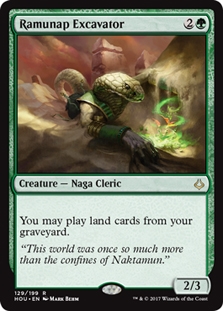 Not better than Crucible of Worlds, but certainly a budget alternative or extra copies of it could be useful.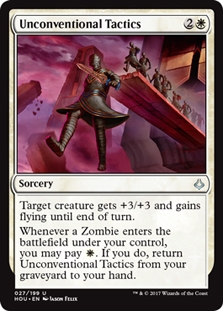 The Mummy meets Tropic Thunder. I expect this to be either great or terrible in most limited decks.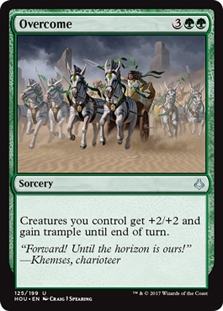 Not the Overrun we need, but the Overrun we deserve.


Doomfall, Abrade and Supreme Will

All of these cards will be good in Standard. Doomfall and Supreme Will are good, or at least not embarrassing in most situations, while Abrade deals with several types of threats, and put my dreams of brewing with Lupine Prototype to rest.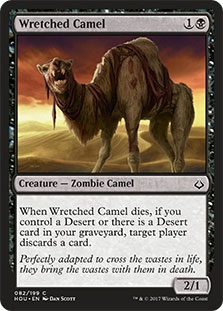 A zombie camel is exactly the kind of thing nightmares are made of. Aside from that, if you put some effort into it, this is a Ravenous Rats that can rumble in combat, so I think this might just see mild play in constructed.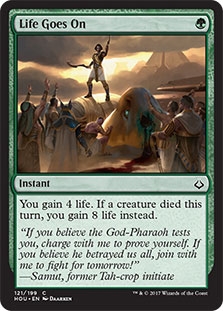 This looks like it should have the Morbid keyword but missed the Innistrad card list. Regardless, depending on how aggressive the format ends up being, this could do some real work.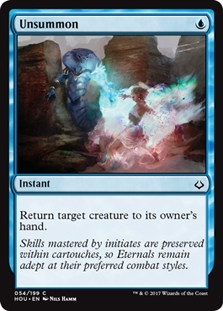 Well hello there old pal, it's been a while. Are you ready to be a 1 to 2-of in control decks?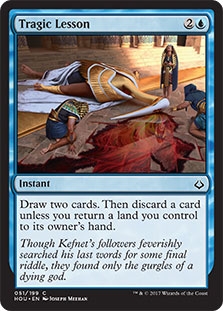 This is a Catalog early, and bounces a cycling land late, potentially turning to 3 cards. I think it could be good.



This looks like complete nonsense, but in Cheeri0s, this is a Retract that is castable of white mana, and saves your Sram/Puresteel Paladin. I think it might have a chance in that regard, but not sure what else.


This is really good with Archfiend of Ifnir. If there is a White/Black control deck in the format, this could be a big part of it.

Aside from bringing back Death's Shadow, this also brings back, among other things, Devoted Druid, Puresteel Paladin, Vizier of Remedies, Arcbound Ravager(don't laugh, it could happen), Viscera Seer, Melira, Sylvok Outcast, and so on. It could even be good in decks that play Prized Amalgam, and the bottom half of giving a creature haste from the graveyard is relevant. There are way too many uses for this, and I expect it to see play.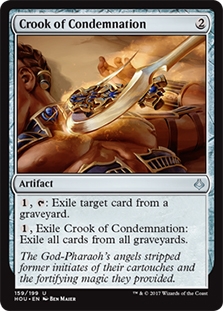 Relic of Progenitus wants to pat you on the head and call you a precious little darling.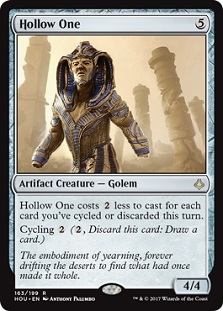 I feel like I have to mention this, especially in relation to Fluctuator, but cost reduction on a colorless card is real potential, even if I'm not sure what to do with it. Maybe in a deck with Fluctuator and Mass Hysteria?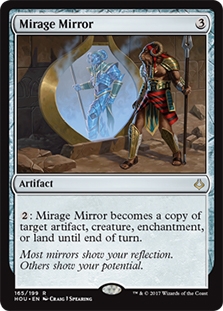 Also has synergy with Dark Depths, in case you had trouble finding Thespian's Stage. Also good with Glacial Chasm, Maze of Ith, and everything else with utility you could think of.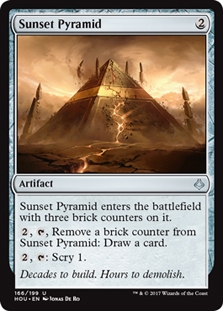 My pick for "secretly playable card" from the set. I think this slots into control decks with relative ease, and I love the design of it, especially going into the late game where scrys are almost equivalent to draws. It even fuels improvise, for decks that care about it.


This gains life, produces 3 colours and even colorless mana, for decks that somehow still want to be casting Eldrazi. It also points and Crumbling Necropolis and chuckles.


And that's my great big set review! Do let me know in the comments if I missed anything out. Cheers!
---
Cards in the Articles
$42.99

$16.99

---
Articles you might be also interested
Tobi Henke details more adventures in Dominaria limited!
Pro Tour Dominaria is on the horizon! What are the top picks of the format for DOM Booster Draft?
Zen Takahashi highlights the superstars of Dominaria Limited!
---
---